Initially broadcast on Columbia Access Television in Columbia, Mo, Africa Talks is a talk show profiling people and issues affecting the continent of Africa. The show ranges from hard hitting political coverage to light-hearted human interest stories. It invites guests who live in the U.S. and abroad. As an extension of the broadcast on cable and online, this space is a multimedia news site tracking issues about Africa and the global African diaspora.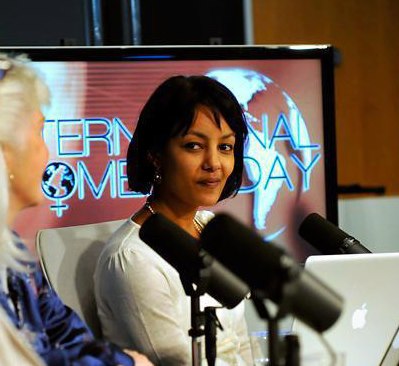 Salem Solomon (@Salem_Solomon) is a journalist, graduate student and a teaching assistant at the University of South Florida St. Petersburg. She has over seven years of experience in television, radio, online and print journalism.
Her work has been featured in the New York Times, Reuters, the Tampa Bay Business Journal, Global Journalist, KBIA.org, Columbia Access Television (CAT TV), Newsy.com, KOPN Community Radio, East Africa In Focus and International Federation of Red Cross and Red Crescent Societies and more. She has commented on current events in the Atlantic, Al-Jazeera,   Bloomberg, Voice of America and the Columbia Missourian. She got her start in her home country of Eritrea working in the English-language department of the state-owned television station Eri-TV. There, she anchored the nightly news.
She is currently based in Washington D.C. and is working on her professional practicum at Voice of America's Horn of Africa Service. Previously, she worked as a contributing writer at the  Tampa Bay Business Journal producing in-depth feature stories and online content. She produces content for Morning Edition, a five-times-a-week business news roundup and an email newsletter emailed to readers in the Tampa Bay area, submits freelance articles to the American City Business Journals, runs Africa-Talks.com. She also posts journalism related content and reading thoughts on Medium and her blog "Eyes Wide Open." She is currently a teaching assistant at the University of South Florida St. Petersburg's Department of Journalism and Media Studies. She helps teach feature writing, multimedia reporting and other classes taught by Dr. Mark Walters.