A Growing Case of Shooting the Messenger
Africa Coverage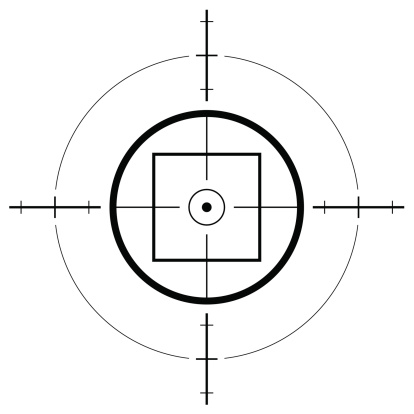 A Growing Case of Shooting the Messenger
Africa Coverage

You've come across this. I'm sure of it. Imagine watching an important speech about something groundbreaking and getting interrupted by an annoying comment about what the speaker is wearing instead of what he is saying. If you're an active social media user like I am, you probably have seen what I call the "snark bombers" or "snark shooters," which in my mind paints this sad image of people who are sitting in a basement somewhere and are basically doing nothing but snapping at everything that comes their way. I personally think that such cynicism has a numbing effect and loses weight when overdone. But what's worse you ask? When such snark comes from scholars, activists, aid workers and other individuals who have a certain degree of influence. It's especially bad because they have an established platform to be heard. Unfortunately, what I've noticed is that there is a growing culture of shooting the messenger instead of attacking issues at hand. The habit of targeting journalists is getting celebrated as I tried to describe on my blog entry following World Press Freedom Day.
I find myself asking, is dialogue about Africa coverage leading to an unfair criticism of Journalists?
In recent months, there's been much talk about how Western media covers Africa. I've been closely watching the back and forth conversation about how Africa shouldn't be covered and of course the famous satirical article by Binyavanga Wainaina which originally coined the title "How to Write About Africa" and its updated version. It brings to light mostly Western media's dehumanizing effect on the continent. It highlights the cliched words used and mindset of the writers when reporting, and so on.  I consider some of the criticism healthy and think that it carries merit but I feel that some coming as a reaction to such complex subject is just trivial nitpicking and makes me cringe. For example, Laura Seay, an assistant professor of political science at Morehouse College in Atlanta, Georgia, expressed her criticism about Kristof's coverage of a young rape victim and said that you wouldn't see that in America and Europe. As sad as that is, if a rape victim and her family give consent, you would surely be able to reveal the victim's name. What I am having a problem with such criticism is not the fact that she is mad about how things are covered but the fact that it is missing the point.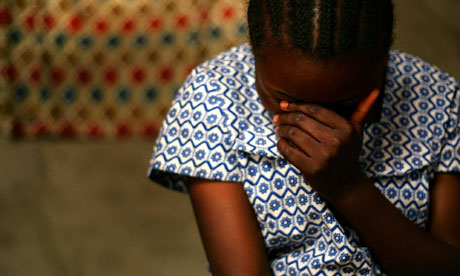 Rape is a serious problem in places like the Democratic Republic of the Congo where for example from 2006 to 2007, over 400,000 women were raped in a 12-month period. In the same time frame, 1,152 women were raped every day at a rate of about 48 per hour changing the view of how rape is being used as a war crime. The criticism ignores the fact that Kristof has done significant work to battle trafficking of women and girls, most notably his remarkable book "Half the Sky."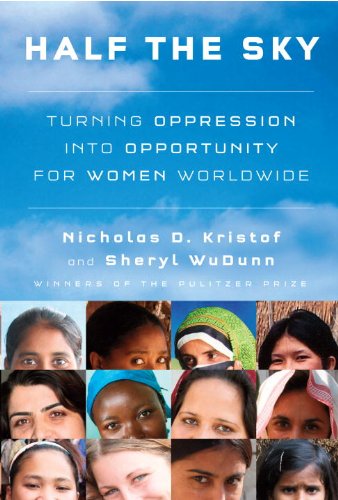 Sometimes the criticism of Africa coverage has value. What you wouldn't find in any American or European coverage is a sentence like this one by Jeffrey Gettleman covering a massacre in Sudan: "The trail of corpses begins about 300 yards from the corrugated metal gate of the United Nations compound and stretches for miles into the bush." Would such reporting ever meet editorial standards when he was working at the then St. Petersburg Times (now Tampa Bay Times) and wrote about a rural town in Florida? I am 100 percent confident that no sensible editor would allow that to stand as factually accurate enough to publish in a news piece. If a trail of bodies existed in Tampa stretching for miles, editors would want to know specifically how many, exact locations, names of victims, etc., etc. In Africa such vague–perhaps embellished–reporting is allowed to stand without further examination. The unspoken assumption is that Africa is one endless tragedy and such trails of corpses are par for the course.
Unfortunately, substantive criticism like this of Africa coverage is the exception instead of the rule.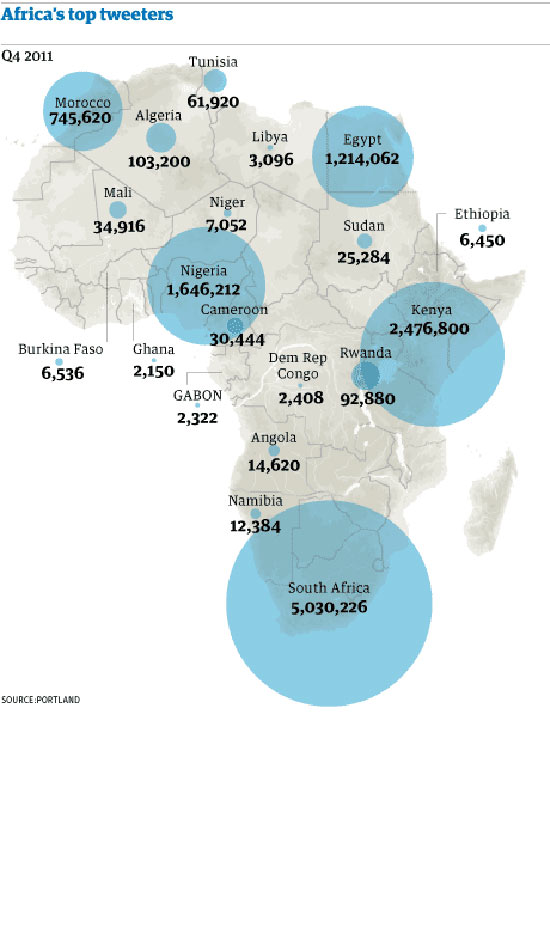 What pushed me to write this is a recent unexpected criticism I came across after  Nicolas Kristof's column titled "Africa on the Rise." The criticism was surprising because I thought that amplifying the continent's success is not a bad idea at all.  After all, serious challenges face different countries in Africa ranging from leadership to poverty. However, to my surprise, Kristof caught a lot of flack for his column. Some reacting on Twitter labeled it "recycling" and "lazy" journalism. For example, one prominent activist Tweeted "Without that balanced approached, then your readers think whole continent is a misery basket. Which isn't true or helpful." Makes perfect sense right? But I still don't see how that column can get such reaction. I am of the opinion that balance and context are important attributes in journalism that are missing in much of today's reporting. And in this report, Kristof has included information about his initiative which is called "win a trip" and allows students to travel to remote places with him in order to see and learn from the lives of people first-hand. Kristof has done a great job communicating with his viewers too. He makes a good point in response to such comments he said: "I believe in periodically reminding everyone that the larger context is a rising Africa that some think is going to be the next Asia."  He also reminded readers that he has been covering growth in Africa in the past . But overall, I think we need to get the mixed bag of good news and bad news so that we can work to better understand the complex realities of people's conditions on the continent.
Kristof continued to explore this burning subject in his blog by pointing out the complexity and importance of what covering the continent entails. He asked how journalists should cover Africa posing pressing questions he says:
"…basic problem with eastern Congo is that it's undercovered rather than overcovered: this is the most lethal conflict since World War II and has had far fewer column inches than any other major conflict. Likewise, the 1 million kids a year who die of pneumonia, overwhelmingly in Africa, deserve more coverage, not less. Same with maternal mortality, malaria, fistula, hunger and so on. I'm proud that my coverage on some African challenges feels as if it has helped spotlight the challenges and led to lives saved. So what do we do to call attention to problems without exaggerating them in the public mind?"
That is an extremely challenging question journalists working on the ground face on a day-to-day basis. That's why I applaud such forward conversation between journalists and their audience.
I also find myself asking why should it matter who is doing the reporting, if the reporting is accurate? More broadly, why target the messenger?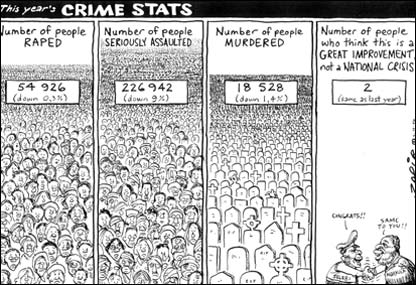 I think disparaging remarks about journalists' efforts is counterproductive. In her Foreign Policy article, Seay points out that most journalists rely on stereotypes and a mindset that already exists in most people's minds when discussing the continent or people from the continent. She says: "A reporter does not have to be Caucasian to provide objective and well-written reporting from the continent, and in many cases, this reporting is more nuanced than that of an international correspondent who spends five days reporting a story."
Even though some of the criticism makes sense, in this case, I share Tristan McConnel's sentiment when he responded to her Foreign Policy article pointing out that there are "self-appointed Africa-watchers who dip a toe in the continent and then pontificate from afar."
Most journalists who are trying to make a difference in people's lives are not "pontificating" from some luxurious hotel in South Africa or receiving a Sheraton or Hilton five star treatment to bring the stories of victims. They are writing about miserable stories to bring about change. Since when is journalism about pleasing people? I think there are multimillion dollar PR campaigns for that sort of activity. Therefore, there's nothing more that gives me satisfaction and faith in the power of journalism when I come across investigative journalism such as CNN Freedom's documentary which resulted in the releasing of over 600 slaves in Sinai Desert.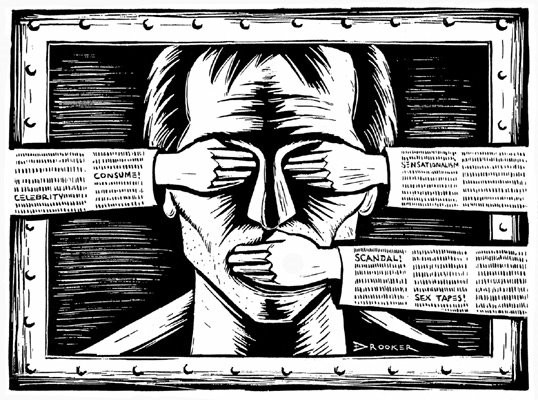 What do the nay sayers have to say in the face of shocking reports such as human and organ trafficking of African immigrants in the Sinai? These incidents have been reported by the media and are ignored in a couple of minutes as if it's not an issue of concern. I'm dumbfounded by the lack of interest to take action, including indifference by Africans who could actually make a difference. Kudos to the CNN documentary and well deserved recognition from the Investigative Reporters and Editors, IRE, to award its top prize to an investigative documentary called "Death in the Desert" by CNN. I personally know friends and co-workers who have made this perilous journey through other countries in Africa and some who never lived to tell about it. Tragically, their desperation has become a money-making opportunity for Bedouins who capture and torture these asylum seekers and extort large ransom amounts from their families at home.
Sadly, in such cases, the idea that is gaining new prevalence especially at present is the growth of information technology and its adverse effect on interpersonal relationships. Sensational coverage, especially on TV and different online media outlets have been incapable of generating intelligent discourse that would benefit society. Instead, we're living in times where people are exposed to serious gut-wrenching stories habitually juxtaposed with news of less importance by the media which is desensitizing the audience.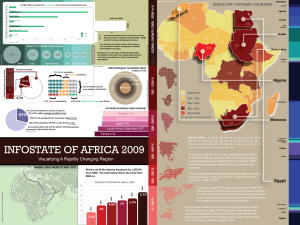 In conclusion, I would like to say that more coverage is what we need. The claim that the media is filtered for you and that you don't have a choice for balance is getting old as readership and audience changes. Kristof's audience is not the same as they were a decade ago. The New York Times has a wider and more inclusive coverage with what some experts are considering the renaissance of journalism and how what we share is dynamically changing in time.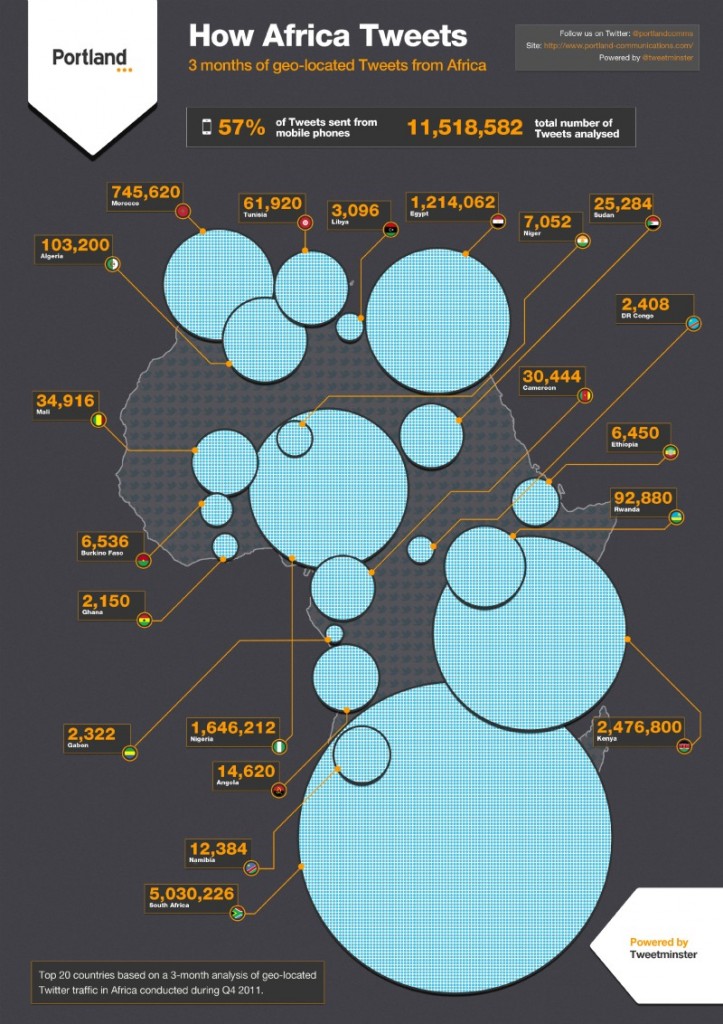 Therefore, sweeping generalization both from the West and from Africans is not only counter-productive for the conversation, it is also distracting. Instead of complaining about how the media is covering a certain subject, why not spend the time and energy talking about the actual issue? For example, recently there was an incident where an intern for One Campaign, incurred a major backlash of anger from a group of people who were angered by the report including the word "unhappy," when covering the first independence celebration of South Sudan. I still yet have to understand what was factually incorrect about the use of the word "unhappy" as the same title was used for the Economist coverage of the country's anniversary. What I think they should have done? Well, list the things they see that need explanation. Perhaps they want more coverage of South Sudan's progress in tackling corruption or their efforts to make English the official language. Pick an issue and attack that, not the person. There are some good news stories coming out of South Sudan, but unfortunately they're overwhelmed by the negative news. But if all we hear are the attacks on reporters, it sounds like a bunch of whiners who are bent on snapping at everything that comes their way.
I expect more from my fellow Africans. We need to communicate better. We need to clearly state examples and point out serious problems to fix the way we're perceived. We shouldn't be in the business of launching vague, snark-filled attacks but instead work and voice clear constructive criticism with examples, numbers and citations. This way we can actually better the communication process.
Africa Talks welcomes feedback and suggestions for future content. Email or tweet us your questions. Let's keep the conversation going.