Malawi's Activists Turned Politicians: What Standards Should Joyce Banda's Administration Be Held To?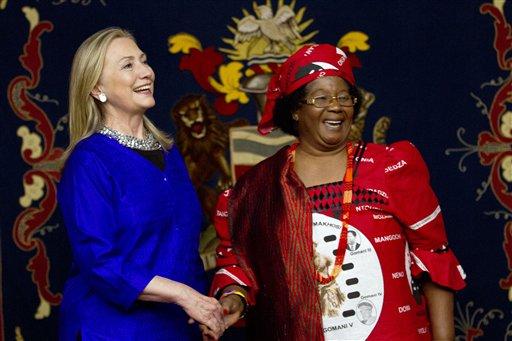 Malawi's Activists Turned Politicians: What Standards Should Joyce Banda's Administration Be Held To?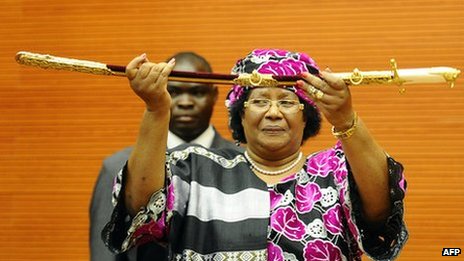 In the wake of the death of Malawi's former president, Bingu wa Mutharika due to cardiac arrest, the country's political leadership has welcomed a new guard. Joyce Banda, an outspoken activist and leader of the People's Party, became the president of the country making her the second female president in Africa. In the relatively short period of time until the people of Malawi cast their votes in the next presidential election set for 2014, Banda's administration has its work cut out for it.
Last week, the Patel School of Global Sustainability hosted a roundtable discussion on the "Role of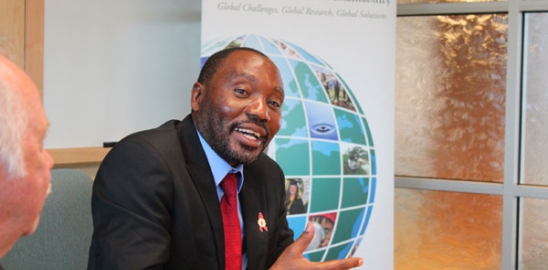 Social Justice in Development and Sustainability." The discussion was led by Rev. MacDonald Semberka, a top advisor to President Banda. On Tuesday July 31, he met with the University of South Florida's leadership to discuss a potential partnership with the Patel School's 'Cities of the Future in Africa' initiative. He later met with a research team to hear about their projects and discuss how they may be used to improve the quality of life for people in Malawi.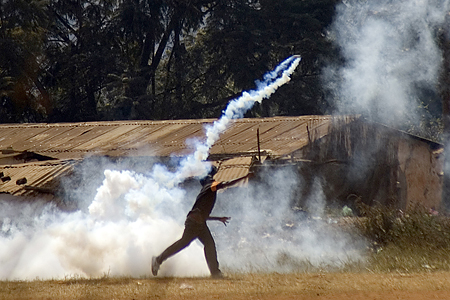 But for MacDonald Semberka, also an activist turned presidential advisor, the road to leadership hasn't been smooth. Last year, he led a nationwide protest demanding answers from Mutharika's administration about the struggling economy. The former president deployed the army to squash dissent in Lilongwe, Blantyre and Mzuzu cities in Malawi. In the midst of the chaos, Semberka was the target of an arson attack in September when a youth group set his house ablaze with a petrol bomb. A series of attacks were also recorded as Mutharika openly declared that he was ready "for war" against anyone questioning his policies. But for the activist, Semberka, it was a price he was willing to pay as he tried to move his country away from what he calls "the impunity and disregard of the rule of law and impudence and arrogance" that characterized previous leaders.
Speaking to a group of researchers, professors and business leaders at USF, he said that his country is in the process of rebuilding capacity that was dismantled by the previous government. He reminded the group that his country was named in the failed states index despite the fact that Malawi has never been the site of a major war. Semberka believes his country is now ready for international partnerships and has unexplored mineral deposits such as uranium. These mineral riches are also making the country a target for interested nations like the United States and China in the new scramble for resources in Africa.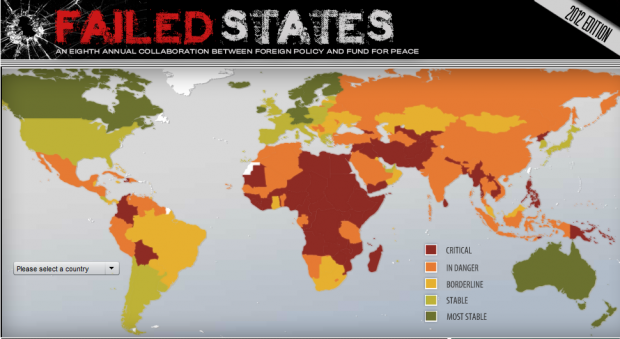 In June, Malawi made headlines when its Vice-President Khumbo Kachali announced that the country would not be hosting  a scheduled African Union summit because Sudan's president, Lt. Gen. Omar Hassan al-Bashir was scheduled to attend. Semberka believes the government set an exemplary role in Africa by refusing to host al-Bashir, who is the only sitting president under an arrest warrant by the International Criminal Court for crimes against humanity. Semberka said his government pleaded with Sudan's government to send a high level delegation instead of al-Bahsir but was met with a petition to recall the summit which was ultimately held in Addis Ababa, Ethiopia.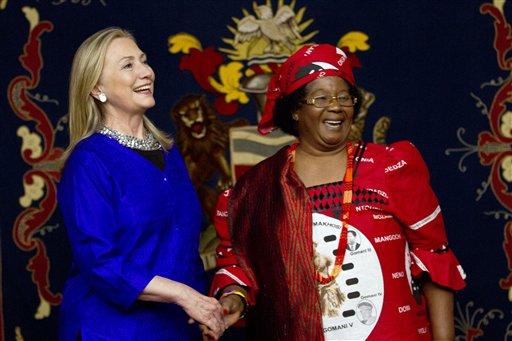 Mindful of the economic crisis which caused massive protests, Semberka said the country has unveiled a new development strategy called the Malawi "Growth and Development Strategy" narrowing down its priority areas from 16 to 5 areas, namely: agriculture & food security, tourism, education & science and technology, infrastructure development and energy. He acknowledged his regret for being out of the country during the U.S. Secretary of State Hillary Clinton's Africa tour and visit to Malawi but said that his government is now "resuscitating" the country's economic program with the World Bank and IMF and will work to build partnerships with other countries. This past weekend, Hillary Clinton hailed Banda for taking charge in introducing economic reform. Banda passed an austerity budget permitting, Kwacha (Malawi's currency), to devalue by about 49 percent in order for the IMF to loan it $156.2 million to help the country meet its payments. Clinton also promised to spend over $46 million in the coming three years in the agricultural sector.
As one of Malawi's foremost human rights advocates and HIV/AIDS leader, MacDonald Semberka's visit to the Patel Center came shorty after he attended a biannual International AIDS Conference in Washington D.C. where about 20,000 delegates from nearly 200 countries attended. Semberka as the director of the Maphuziro Foundation, has been working on HIV/AIDS prevention, awareness, behavioral changes and home based care. In a brief video interview after his lecture, he said that in most African countries, stigma kills HIV/AIDS patients as much as the disease. Therefore, his organization has been working to reduce the stigma attached to the disease.
In the past he has also served as the chief liaison for Civil Society & NGO organizations in Malawi. Prior to his current position he served as the national coordinator of the Malawi Human Rights Consultative Committee (HRCC), which networks 91 civil society and non-governmental organizations and has organized protests defending human rights. Asked about what kind of standard he should be held to as a presidential advisor, he said the government needs to listen before talking and shouldn't be militant in terms of its approach. He said, "even if I'm hurt, I will be the last person to call you names. Government should stop impunity and mother its own people, create a conducive environment. That's why it is there for. It is there to chart destiny of the country."
He also discussed the hot button issue of gay rights which has roiled the continent. This is especially true in countries like Uganda where an infamous bill nicknamed "kill the gays" put forth capital punishment as a solution for homosexual acts. Semberka, who has received a significant backlash for speaking up about gay rights issues, said in his mind the issue is about basic human rights. "I feel passionate that no human being should be ostracized because they are what they are," he said. "And in the same way, I wouldn't want anyone to ostracize me."
However, the majority of the discussion last week revolved around development issues such as water scarcity.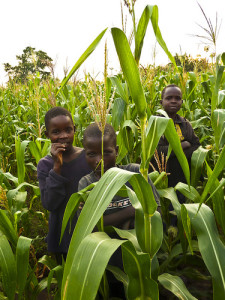 Semberka said government looks at options to solve problems by asking how to meet basic needs: is it better to privatize the water supply or subsidize it? He added that 85 percent of the population is rural and focus should be on how to improve the country's progress toward Millennium Development Goals. Corruption is also a problem from members of the old guard eager to maintain their positions of power and influence.

Overall, Semberka stressed the need for partnership with other countries. He concluded that there is indeed a link between social justice and development. Without access to essentials like water, electricity, land, education and health care, there can be no social justice.
Africa Talks welcomes feedback and suggestions for future content. Email or tweet us your questions. Let's keep the conversation going.