Africa trade with Tampa businesses matures, potential widens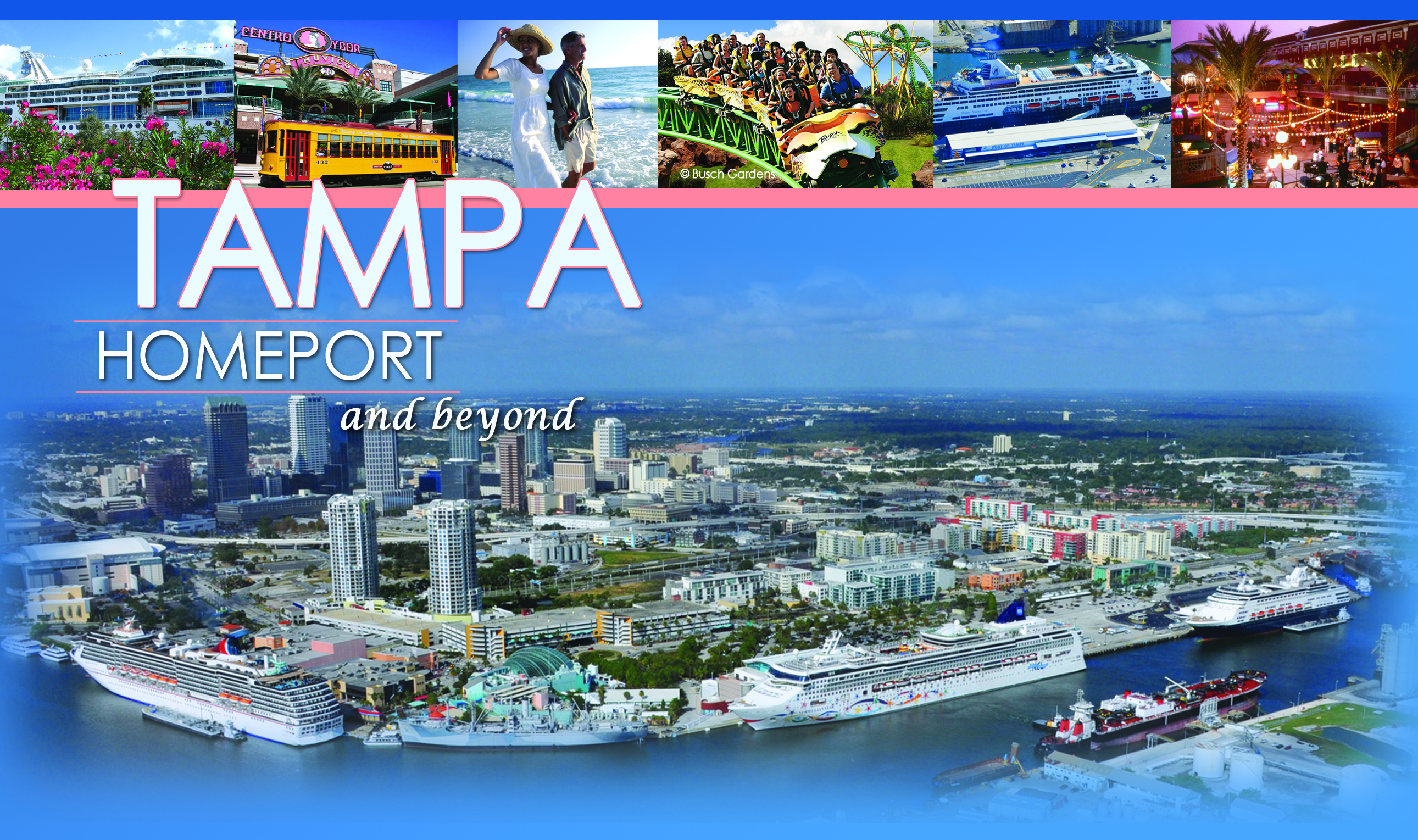 Africa trade with Tampa businesses matures, potential widens
Terence McCulley, U.S. Ambassador to Nigeria, and Rebecca Armand, Senior Commercial Officer for the U.S. Mission to Nigeria, spoke to the Tampa Bay area business community on December 12. The event was hosted by the Tampa Port Authority and presented by the U.S. Department of Commerce.
The story below is a follow-up and was originally published in the Tampa Bay Business Journal. To read the story in its entirety, subscription is required.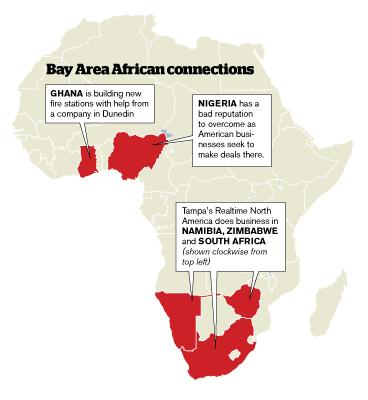 Increasingly, when Tampa Bay businesses look at Africa, they're thinking more about trade than aid. In the past 10 years, Africa has transformed from what the Economistonce called "the hopeless continent" to an attractive market for trade and investment. It weathered the global economic crisis with relative ease and its sub-Saharan region is expected to enjoy an annual GDP growth rate of above 5 percent in the coming years, according to a forecast by the International Monetary Fund.
Tampa Bay-area businesses that specialize in everything from engineering and software development to fertilizer and construction material exports are doing business in Africa.
Emerging market
Countries such as China have helped fuel this growth by increasing trade from $9 billion in 2000 to a whopping $160 billion in 2011. The United States is also waking up to new opportunities there. It has tripled its exports to Africa reaching $21 billion in 2011.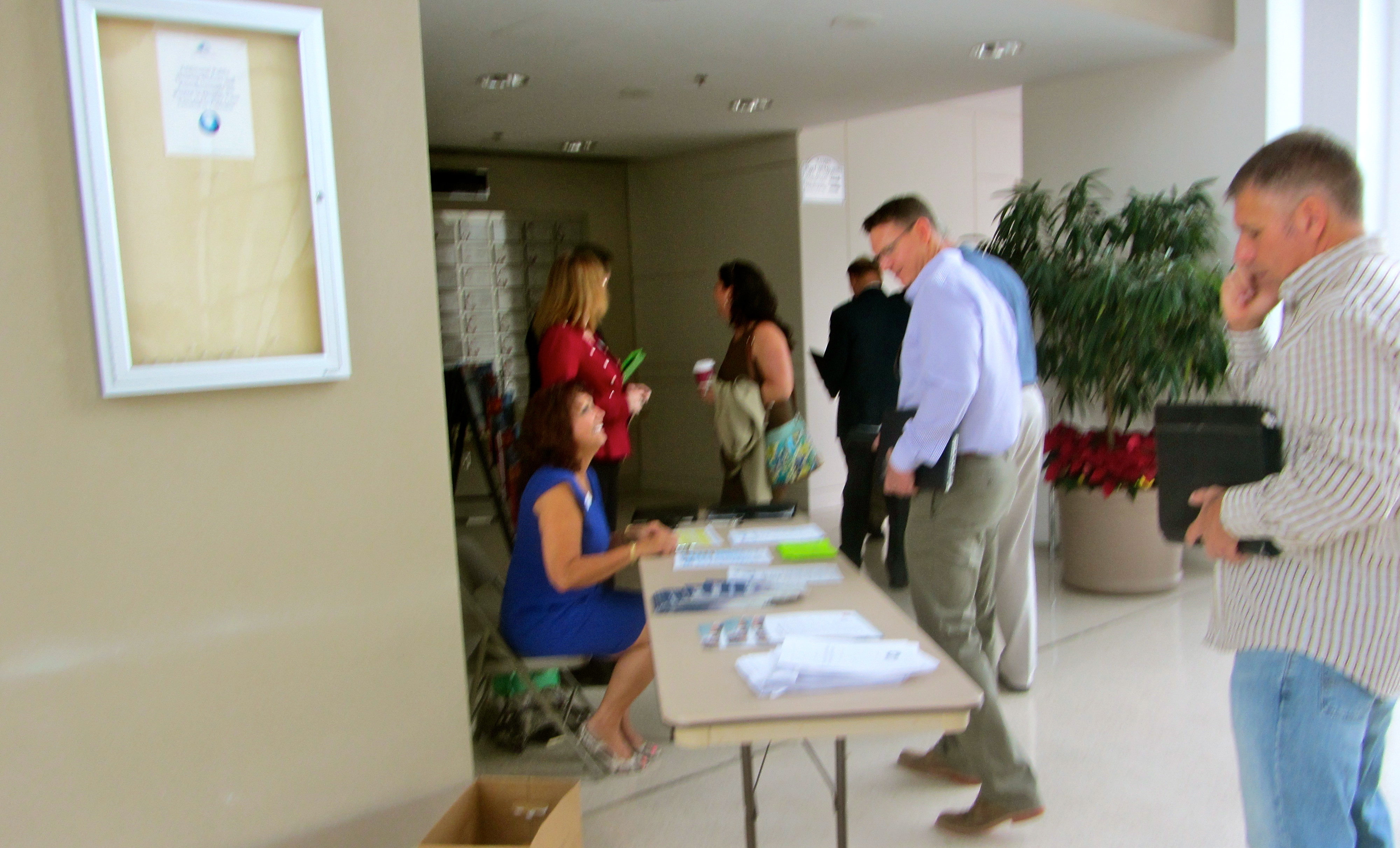 With the aim of promoting business relationships with the continent that boasts seven of the 10 fastest growing economies in the world, top U.S. trade officials visited Tampa in December. Roughly 50 people representing industries ranging from tech to export-import to agriculture attended an event presented by the U.S. Department of Commerce titled "New Business Opportunities in Africa." Keynote speakers included Terence McCulley, U.S. ambassador to Nigeria, and Rebecca Armand, senior commercial officer for the U.S. Mission to Nigeria.
Lessons from local pioneers
Bay area companies already doing business in Africa are well aware of the challenges and opportunities. James E. Lalumiere is president of Project Development International, a Dunedin-based company that has done work ranging from clean water supply installations to designing, building and furnishing fire stations in Ghana and Nigeria.
At a time when municipal infrastructure projects are drying up in the United States, business is booming in Africa, he said.
"At this point in time, Africa is the most vibrant market in the world," he said.
Still, dangers exist ranging from corruption to kidnapping.
Lalumiere's team plans to do work in the Niger Delta where rebels have kidnapped oil workers in recent years.
"We maintain security either with the government or with private security to maneuver around, but the people are very nice and very accommodating," he said.
Another Tampa businessman, Josiah S. Osibodu, president of Osibodu & Associates Exporting USA LLC, exports products including fertilizer, construction materials and paints to Nigeria and said that there is high demand for U.S. products.
"We connect mainly small- to medium-sized manufacturers and try to provide markets for their products in Nigeria and other West African countries," he said. This opens new markets and creates more jobs for local businesses, he said. There are, however, drawbacks associated with working in a place like Nigeria. "The key risk is having a credible partner and credible buyer on the other end," Osibodu said. "The worst thing you could have is shipping a product without it being paid."
Philip J. Jufko, director of aviation planning at Michael Baker Corp., a national engineering and consulting services company with offices in Tampa, has been doing business in Africa for more than 10 years. Jufko said that the company began by doing planning work for the civil aviation authority in Ghana and the work has grown to include major construction projects at Kotoka International Airport in Accra, Ghana.
He credits USTDA for backing certain projects and helping ensure his company is paid in a timely manner for its work. "One thing has led to another, the relationships we built started with one small project and now with the help of some of the government programs we have a lot more security," he said.
In addition to infrastructure, Africa is also experiencing a tech boom with Internet penetration rising rapidly.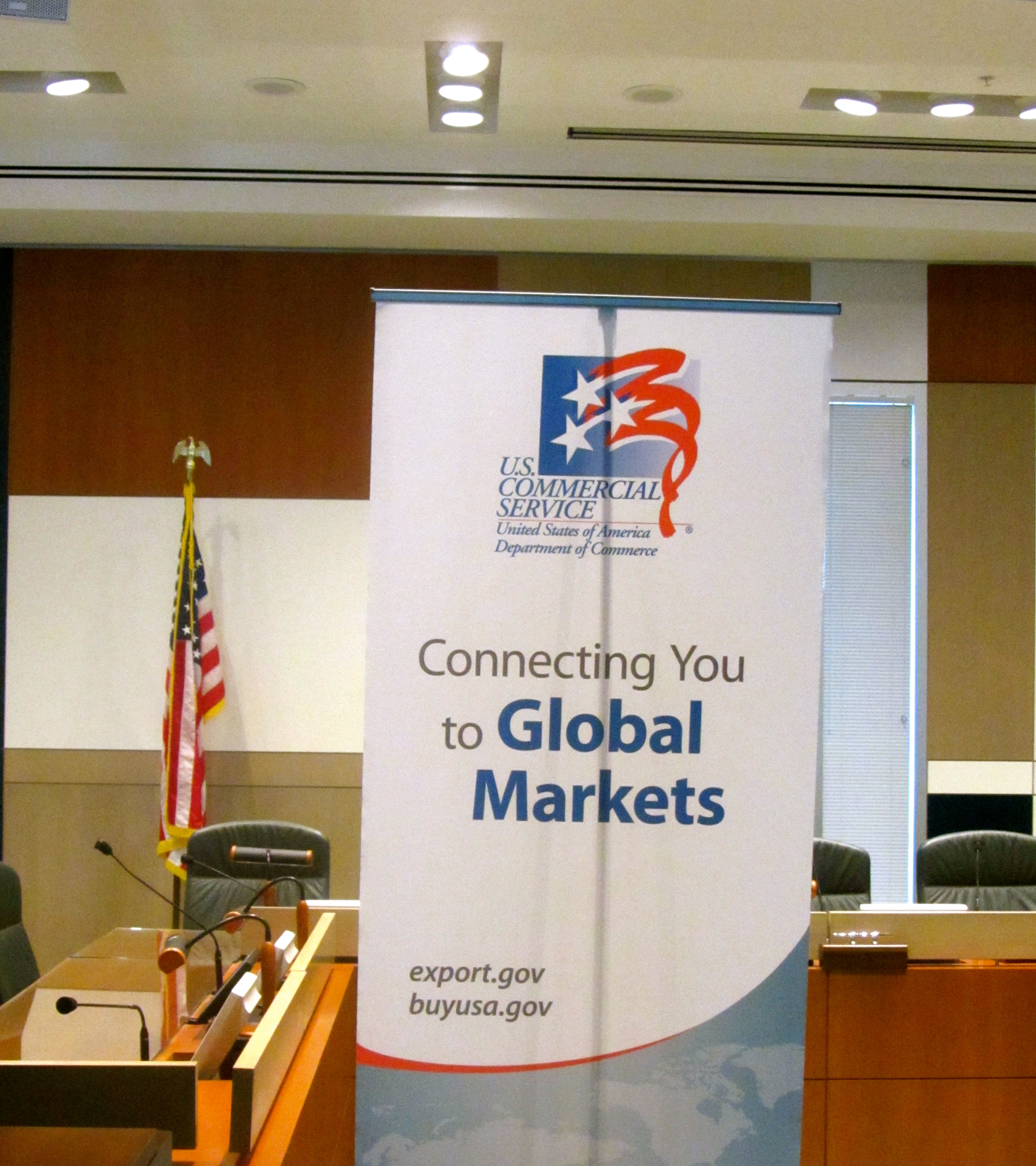 Thomas Neudenberger is chief operating officer of Realtime North America, a Tampa company that sells biometric fraud prevention software for computers. His company already does business in South Africa, Namibia and Zimbabwe, but Neudenberger attended the event in December looking to make inroads into the Nigerian market.
Most Internet users know that Nigeria is infamous for online scams and cybercrime, he said. This could make it a lucrative market for his software, but also a risky place to do business.
"Nigeria's not the most trustworthy place in the world as we know from the Internet," he said. "I'm hoping to make the right connections with people to connect us with a trustworthy partner so we can do business there without being defrauded."
Tampa companies operating in Africa agreed that American firms are now facing stiff competition on the continent from government-backed companies from other nations, notably China. Still, many said their experience should be encouraging to investors interested in doing business on the continent.
"The opportunities are there and the challenges are there and if you can balance both, it's a gold mine," Jufko said.
Trade local, impact global
U.S. Ambassador to Nigeria McCulley's visit to Tampa was the last stop on a five-city tour of the Southeastern United States. He said U.S trade to and from Africa has the potential "to lift a large number of people out of poverty and foster long-term stability and is happening in large and small countries across the continent," he said. "Today's challenge is to ensure that American companies take advantage of the opportunities in Africa."
When expanding in sub-Saharan Africa and particularly in Nigeria, businesses need to do careful planning, McCulley said.
That's where U.S. Commercial Service comes in. The trade promotion arm of the DOC has representatives in more than 75 countries to help businesses determine the market size for their products, navigate legal and regulatory issues, find trustworthy local partners and evaluate price points in addition to other services.
In order to help U.S. businesses that are considering expanding to Africa, the DOC has rolled out the Doing Business in Africa Campaign.
Rebecca Armand called it "an incipient set of task forces and initiatives that we are using to bring the whole of government together in a seamless way to promote the markets in Africa." This work will be partnered with the State Department, which already has a large number of commercial economic officers all around the continent.
The Export-Import Bank of the United States and the U.S. Trade and Development Agency, a federal agency that links U.S. businesses to export and development opportunities, are other valuable institutions for companies thinking about getting into the African market.
To read the rest of the story, you can subscribe here now. 
Africa Talks welcomes feedback and suggestions for future content. Email or tweet us your questions. Let's keep the conversation going.