Education as a Potent Weapon
Unleashing the Power of Girls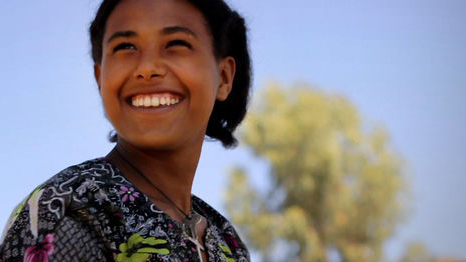 Education as a Potent Weapon
Unleashing the Power of Girls
Power comes in many shapes and forms so it's refreshing to hear stories that are too often overlooked. Stories about what the grit and determination of young girls is capable of producing. Girls rejecting child marriage, servitude within patriarchal societies and refusing to let the circumstances they were born into shape them. Stories about perseverance when almost everything else in the world seems to be aligned against them.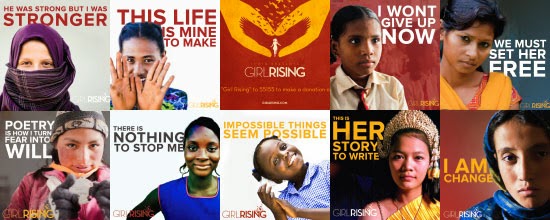 The nine girls featured in, "Girl Rising," a documentary directed by Richard E. Robbins, show the world that education is not only the means by which young girls can be awakened to their potential but also lets them know their worth. This documentary is truly original. It doesn't ask the audience to feel sorry for the horrid circumstances that the girls find themselves in. Instead it shines a light on the courage they exude throughout and the persistence they show in order to find solutions.
They do this by simply telling their own stories to a select group of inspiring women journalists from all nine countries. Following their troubled journey and watching them become masters of their own destiny is something exceptionally special and inspirational. For instance, when seven-year-old Wadley from Haiti is told that she cannot attend school because her family can no longer afford the costs due to a catastrophic earthquake which destroyed everything around her, she responds "I will come back every day until I can stay."
Through this documentary, we get to see nine different girls who are equally ambitious. They hail from Cambodia, Haiti, Nepal, Ethiopia, India, Peru, Sierra Leone, Egypt and Afghanistan. They are breaking traditional and systematic chains and attempting to build their future through the most potent weapon: Education.
Below are three selected videos from Egypt, Ethiopia and Sierra Leone of women journalists talking about why their stories matter and why their storytelling is making us think about fundamental tools to change the lives of so many women and girls.
The Writer from Egypt: Mona Eltahawy
The Writer from Ethiopia: Maaza Mengiste
The Writer from Sierra Leone: Aminatta Forna
You can find more about how you can get involved here. The documentary is rated PG-13 (Parents are strongly cautioned) mainly due to the intensity of subject matter.
Africa Talks welcomes feedback and suggestions for future content. Email or tweet us your questions. Let's keep the conversation going.