The Ebola Outbreak in West Africa
Panel discussion at the University of South Florida Tampa Library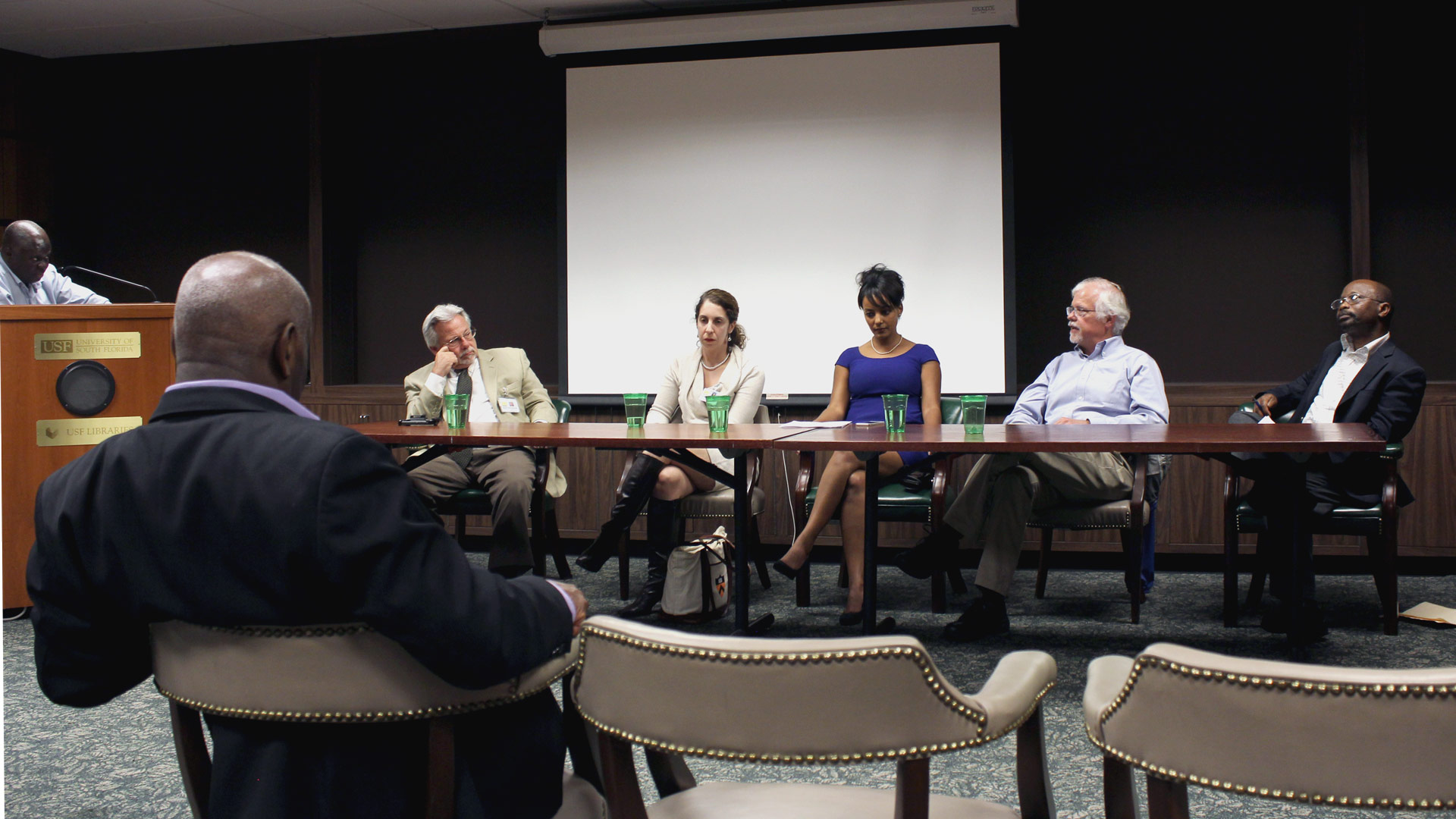 The Ebola Outbreak in West Africa
Panel discussion at the University of South Florida Tampa Library
A panel discussion about the communal and global implications of the Ebola outbreak in West Africa was held at the University of South Florida in Tampa on Nov. 25. Below is a summary of my contribution during the event.
A recent Gallup poll found that Americans consider Ebola to be the third "most urgent health problem" facing the United States. About 17 percent of Americans listed Ebola as their top concern trailing only health care costs (19 percent) and health care access (18 percent). Bear in mind that at the time of this report there had been a total of four Ebola cases in the United States. Only two of those cases involved health workers who contracted the virus on U.S. soil, and both of those nurses later recovered.
I think it is fair to say that at the height of the Ebola panic there was a fairly large disconnect between the perception of risk by the American public and the actual risk posed by Ebola. When such a large gulf exists between perception and reality, it usually means the media isn't doing its job.
This was the case with Ebola. Among the notable examples of fear mongering perpetrated by the media was:
CNN's Ashley Banfield raising the possibility that the terror group ISIS could intentionally infect some of its fighters with Ebola and then send them onto an American mass transit system. She said:
"

All ISIS would need to do is send a few of its suicide killers into an Ebola affected zone and then get them onto mass transit"
Terrorism analysts and doctors agree Ebola would be an extremely ineffective biological weapon if used by ISIS or any other terror group.
Andrea Tantaros of Fox News scared her audience with the idea of millions of foreigners streaming into the country and possibly infecting Americans. She illustrated the threat by saying:
"

they do not believe in traditional medical care, so someone could get off a flight and seek treatment from a witch doctor"
Fox News at one point aired a segment telling viewers Ebola would soon go airborne. This was and is incorrect.
Perhaps the height of media-driven panic was the exhaustive tracking of the movements of Dr. Craig Spencer in New York City. Dr. Spencer returned from Guinea treating patients and later tested positive for Ebola. News outlets surrounded his apartment, tracked down an Uber car he took, charted his routes on the New York subway system and even went to a Brooklyn bowling alley where he attended an event.
All this despite the fact that experts agree that there is virtually zero chance of contracting Ebola by riding in a car that a patient took or using a bowling ball he used. Especially, as was the case with Spencer, if all this happened before he showed symptoms.
Media observers and members of the media have been extremely critical of the coverage. PBS Science Correspondent Miles O'Brien said:
"

Unfortunately, it's a very competitive business, and there is a perception that by hyping up this threat you draw people's attention. It's a shame to even say that, and I get embarrassed for our brethren in journalism."
O'Brien said some of the problem is driven by a need to attract viewers and the demands of the 24-hour news cycle, but much of it is simply a matter of ignorance. He called for media outlets to employ more reporters who understand science and medicine. O'Brien said:
"

My biggest wish for the audience is that the mainstream media, the big outlets — CNN included — realize that science coverage is important, and that they should have people on staff who have a certain amount of expertise, who study this beat"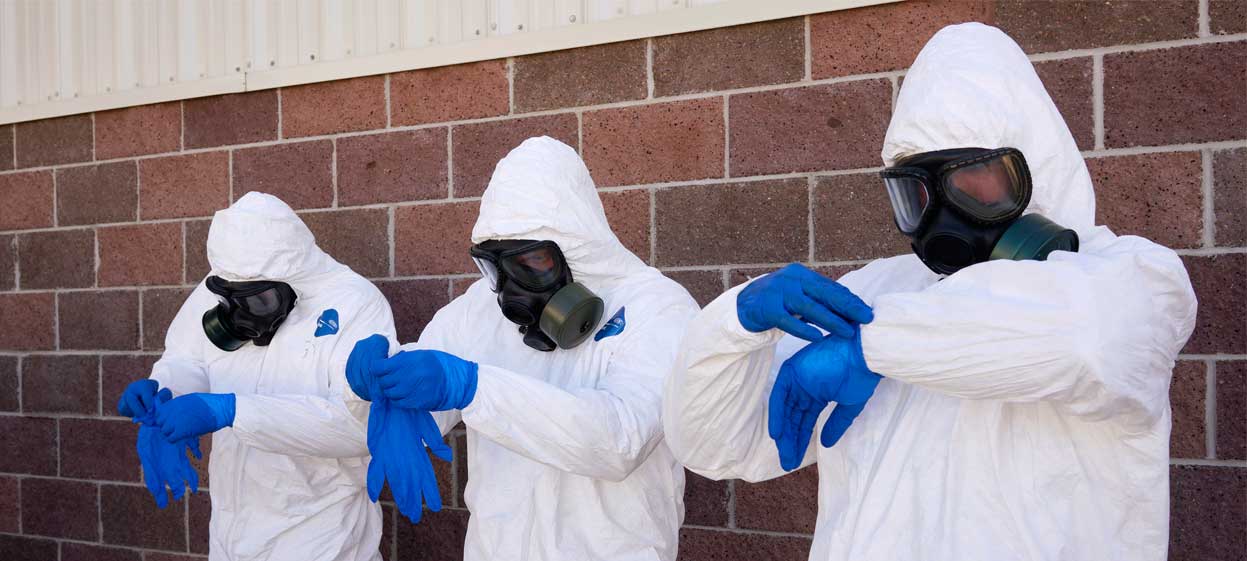 I believe we saw some of this fear-driven decision making here in Tampa Bay (you can read more here & here).
MEDIA ROLE
While misinformation about Ebola can lead to panic or poor decisions in the United States, it's absolutely deadly in West Africa. According to the humanitarian organization and NGO Concern Worldwide, these are the top seven Ebola myths they are fighting in West Africa:
TOP SEVEN EBOLA MYTHS WE ARE FIGHTING IN WEST AFRICA
1. If you go into a clinic, you'll be given an injection to speed your death.
2. Routine blood tests and school vaccinations are a campaign to infect children with Ebola.
3. Ebola can be cured by home remedies, like a mixture of hot chocolate, coffee, milk, raw onions, and sugar.
4. Governments have fabricated the Ebola scare to deflect attention from scandals or depopulate rebellious provinces.
5. Health personnel and NGO staff are the ones spreading the disease.
6. Body parts are being harvested in the isolation units.
7. Ebola isn't real.
One of the most horrendous incidents occurred in southeastern Guinea in September when six aid workers and two journalists were murdered by a mob of people and stuffed in a septic tank. The villagers feared the workers who were actually there to disinfect and educate were instead there to spread the disease.
In large part, the media in West Africa has played a positive role in spreading accurate and timely news about Ebola. In Sierra Leone, the Health Ministry singled out the press and praised the Sierra Leone Association of Journalists for communicating with the public and relaying occurrences of outbreaks to the government so they could respond.
They noted that, early on, Sierra Leonean newspapers gave free advertising space and radio stations gave free air time for public health messages about Ebola.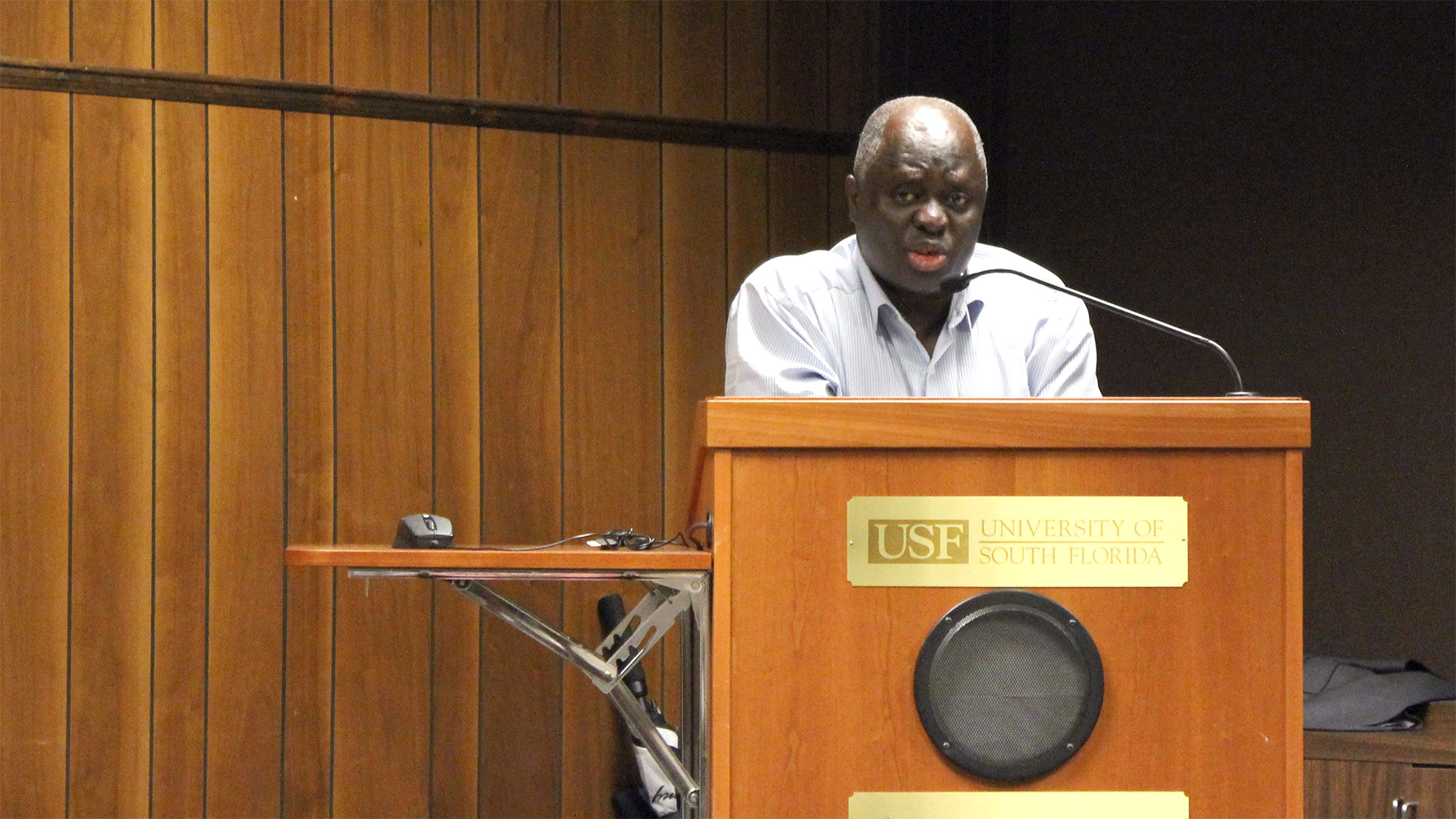 The CDC has done good work, collaborating with local partners to offer messages meant to dispel rumors and educate the public. One titled "It's probably malaria, not Ebola!" describes how the symptoms for several illnesses can easily be confused with Ebola.
Another titled "If there's no fever, there's no Ebola" tells people that if a person doesn't show symptoms they are not contagious. It tells listeners: "If a person has no fever, he or she can move about, touch others, ride the bus, take a taxi. And they cannot pass Ebola to other people."
These messages were translated into at least 19 languages ranging from Senegalese Wolof to Sousou of Guinea.
There have also been creative public art projects to educate the public. In downtown Monrovia, an artist painted a mural in bright red on a busy city street illustrating the symptoms of Ebola and what to do if one suspects he or she is infected.
A group of popular musicians recorded the song Africa Stop Ebola urging people that the disease is real and counseling them on how to avoid it. The song includes verses in French, Malinke, Soussou, Kissi and Lingala.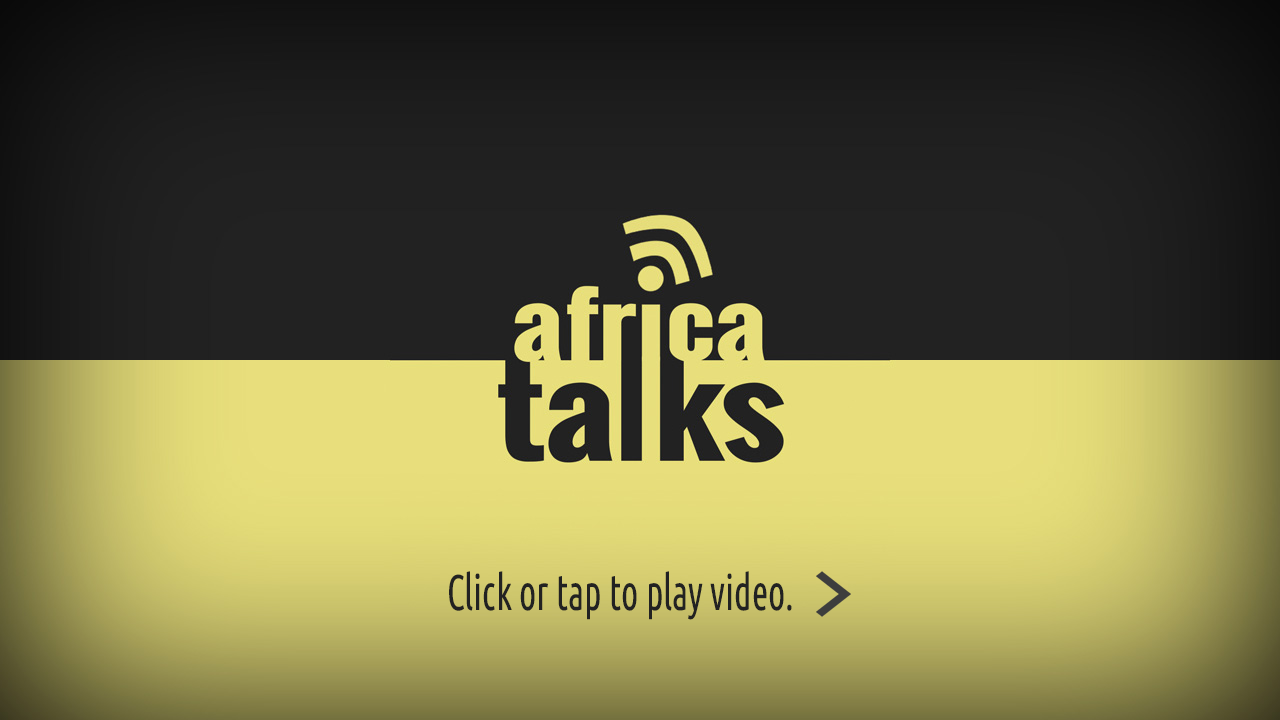 The song is a counter to a rerecording of the hit Band Aid song "Do They Know It's Christmas?" by Western artists for the Ebola crisis which some Africans complained was stigmatizing.
Social media users have been active in getting information out. In Ghana, Accra-based radio station Citi 97.3 FM has set up another dedicated hashtag, #EbolaFacts and a Nigerian blogger Japheth Omojuwa actively shared information via Twitter.
It should also be noted that in the process of doing their jobs some journalists have died. This includes the two radio broadcasters who were killed by villagers in southeastern Guinea while covering the public awareness campaign there in September. Two Sierra Leonean journalists contracted the disease and died while reporting on it and three Liberians also died while covering the outbreak.
DIASPORA RESPONSE
The lack of immediate response from African countries during early stages of the spread of the disease was mentioned by an audience member at the event. I think it is important to highlight the diaspora response in times of crisis. Africa Responds is an exemplary platform organized by young diaspora leaders in order to respond to the Ebola outbreak. You can learn more about the grassroots level response and donate on their website.
Follow updates using the hashtag #UnitedAgainstEbola.
Just donated to #UnitedAgainstEbola in memory of Robert Dardenne. http://t.co/8wyfU4EvDf http://t.co/GIS6LaVRF3 — Casey Frechette (@cfrech) October 23, 2014
Donated to #UnitedAgainstEbola in honor of Bob Dardenne. Thanks for the idea @cfrech @Salem_Solomon @robbaynard – http://t.co/N5fYhGjSJp — Casey A. Peterson (@caseyapeterson) October 23, 2014
@AfricaResponds @Salem_Solomon @cfrech I just donated too. Thank you all for bringing awareness to this great cause. — Rob Baynard (@robbaynard) October 23, 2014
@cfrech @AfricaResponds @robbaynard Ah! Continuing Dardenne's legacy. I also donated to #UnitedAgainstEbola. — Salem Solomon (@Salem_Solomon) October 23, 2014
Africa Talks welcomes feedback and suggestions for future content. Email or tweet us your questions. Let's keep the conversation going.