How Ethiopia's Zone 9 Bloggers Represent the Struggle for a Free and Open Press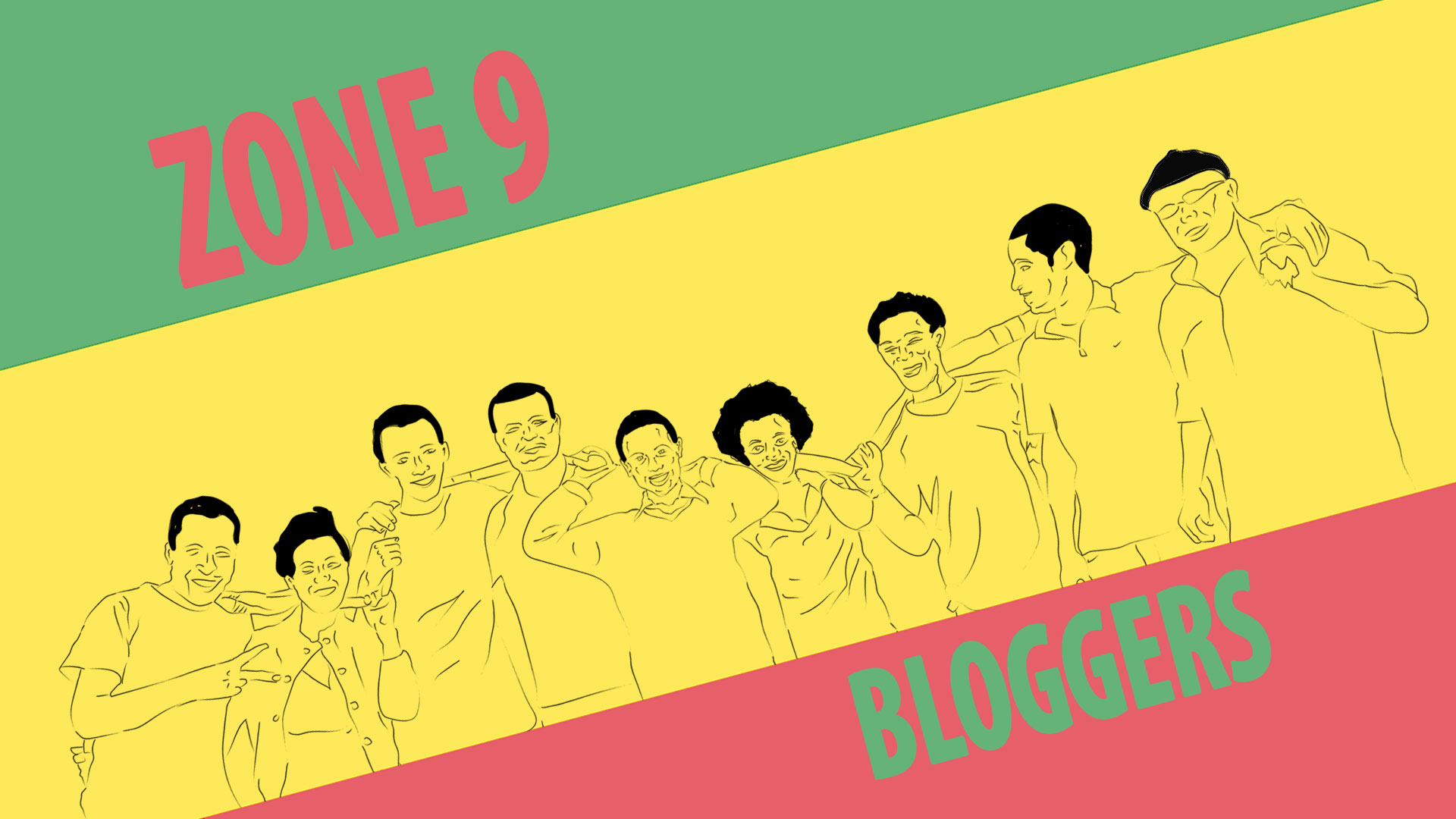 How Ethiopia's Zone 9 Bloggers Represent the Struggle for a Free and Open Press
In April 2014, nine Ethiopian journalists were arrested and jailed under the broad interpretation of anti-terrorism laws. They were accused of working with opposition groups to overthrow the government. Yet no evidence of any wrongdoing has been produced.
On paper, Ethiopia is a free and democratic society. The constitution of Africa's second most populous nation provides civil liberties, due process and room for debate. In reality, unchecked executive power has squashed dissent, impinged on basic rights and suffocated the press.
"

The media in Ethiopia at the moment is crawling to death and tied up with so many challenges. There is lack of training for journalists to exercise the basic values of journalism, and they aren't well paid, which makes it difficult to explore their potential in a better way. Media owners are also financially tied up. Paper and printing costs are headaches, tax is an issue and office rent is too high."
Those deemed a threat to the ruling government face intimidation, harassment and prison. Ethiopian journalists often find themselves on the frontline of these attacks, especially when they question the absolute authority of the government.
THE ZONE 9 BLOGGERS
Six of the journalists arrested in spring 2014 are part of a collective known as the "Zone 9 Bloggers." The Zone 9 group focuses on political and social issues, often writing from a critical point of view.
"

The objective of Zone 9 was to have our own space to express ourselves in an accountable way. We all were writing articles with our pictures. We wanted to tell our own side of a story as concerned young people."
Because the Ethiopian government has never produced specific evidence to support their charges, it is difficult to know exactly what writings triggered the crackdown on the Zone 9 bloggers. Much of their work focused on constitutional rights.
"

We all know things were not going well. On the note we published two days before the arrest, we mentioned that, despite high surveillance, we will keep working and resume the activities we suspended. But we did not expect the sudden swiping of our colleagues and other closer friends. It is a pain every single second to think that they are in prison for no crime."
SUPRESSING FREE EXPRESSION
Arbitrary arrests and indefinite detainment are unjust for the imprisoned journalists and their families. But their personal hardship also creates a hostile environment for anyone who might dare to examine critically the direction of the country. In this climate, the government can further consolidate power.
"

For those in prison, we need to continue showing solidarity. We need to continue being their voice. We need to let the rest of the world know about them, push for their release and for their rights in prison. The most painful thing for journalists in prison is to be forgotten. But if they know they are out there in spirit and they are not forgotten, it will keep them strong."
THE ROLE OF THE U.S.
Can the U.S. play a role in addressing these human rights issues? An outside force might be a catalyst for change, but a complicated relationship with the U.S. has emboldened Ethiopia. The Ethiopian anti-terrorism laws used to suppress civil liberties are the same ones the U.S. has supported to fight violent extremists in the region.
On his recent visit to Ethiopia, President Obama emphasized the value of a free press.
"

In a global economy that's increasingly driven by technology and the Internet, continued growth in Ethiopia depends on the free flow of information and open exchanges of ideas. I believe that when all voices are being heard, when people know that they're included in the political process, that makes a country stronger and more successful and more innovative."
Although it has voiced concern about repression, the U.S. has been reticent to push hard for reform, even going so far as to praise Ethiopia's development as a bone fide democratic state. In 2015, Under Secretary for Political Affairs Wendy Sherman called the country "a democracy that is moving forward."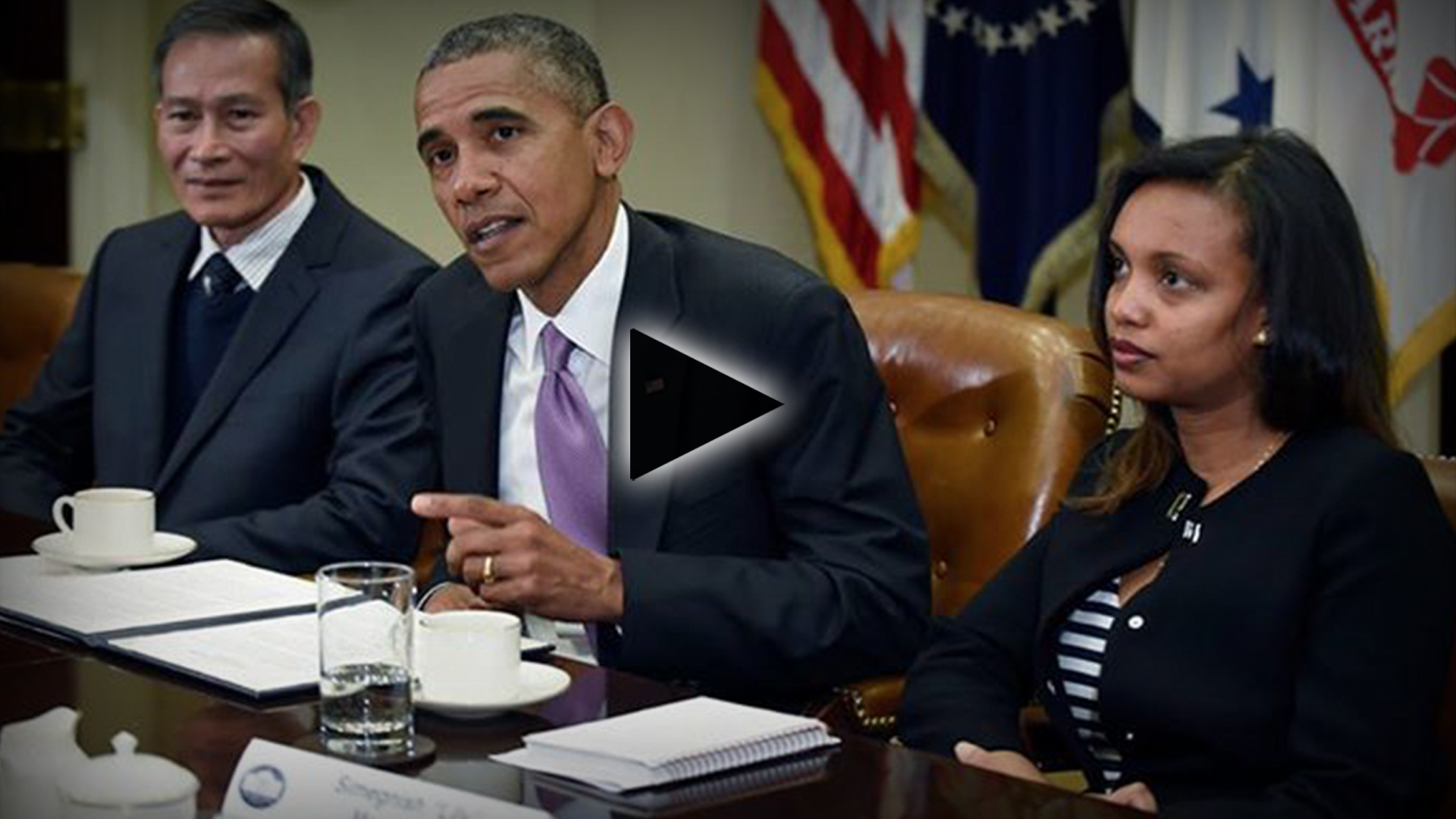 For his part, on his 2015 trip, Obama described steps that had been identified with Ethiopian Prime Minister Hailemariam Desalegn to promote "good governance," but he did not provide specifics.
The Ethiopian government dropped charges against and released five journalists shortly before Obama's visit. Asmamaw Hailegiorgis, Edom Kassaye, Tesfalem Waldyes, Mahlet Fantahun and Zelalem Kibret were imprisoned for over 430 days before their release.
"

That is a result of all the hard work from different organizations and individuals locally and internationally who have been speaking out loud to the world. I believe that helped bring pressure and I want to continue help in voicing the suffering of my friends in jail. They don't deserve to pay a price for a crime they never committed. I am hopeful things will change. I don't think this road will take further. There is a new and better road ahead of us."
FIGHTING FOR DEMOCRACY
Some 12 other journalists remain jailed, according to the Committee to Protect Journalists. These include bloggers Befeqadu Hailu, Natnael Feleke, Atnaf Berahane and Abel Wabella, who have been imprisoned for over 500 days to date.
"

Keeping the advocacy alive until they get their freedom is all we can do."
The fight for true democracy in Ethiopia must also come from within. Journalists must continue to find ways to do their work, despite formidable conditions. Holding the powerful accountable is not an end unto itself but an ongoing effort to mold a more equitable society. To do this important work, Ethiopian journalists also need an adequate support network, including access to resources, professional training and public support. Everyone around the world has something to gain from a free and vibrant press.
"

Ethiopia is my country. I love my country and, whatever I do, I want it to be for the betterment of my country. So I know I will go back to my country and contribute something. That is the only time my mind will have full peace."
Africa Talks welcomes feedback and suggestions for future content. Email or tweet us your questions. Let's keep the conversation going.