The Story of A Strong Eritrean Mother: There Through Thick and Thin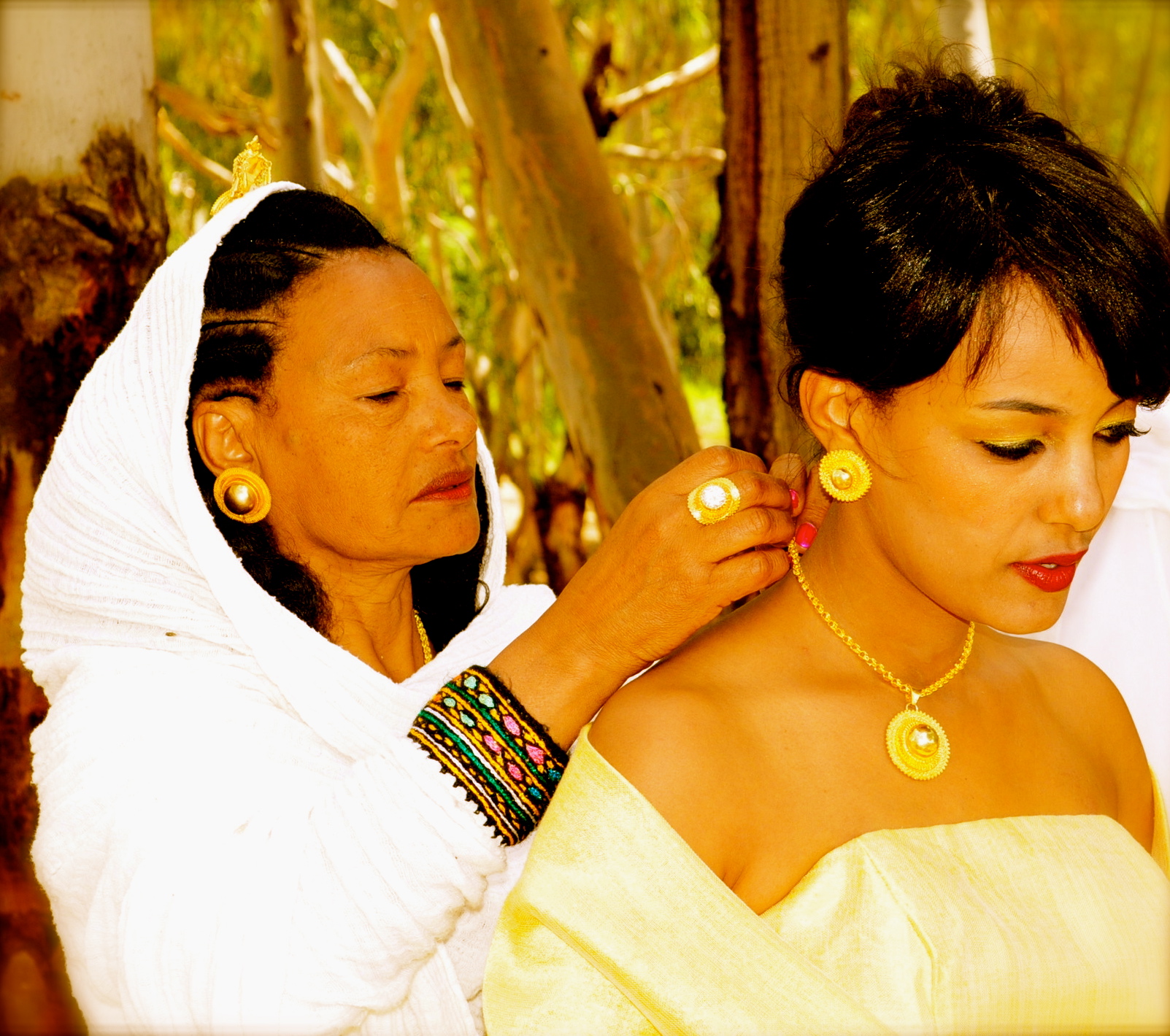 The Story of A Strong Eritrean Mother: There Through Thick and Thin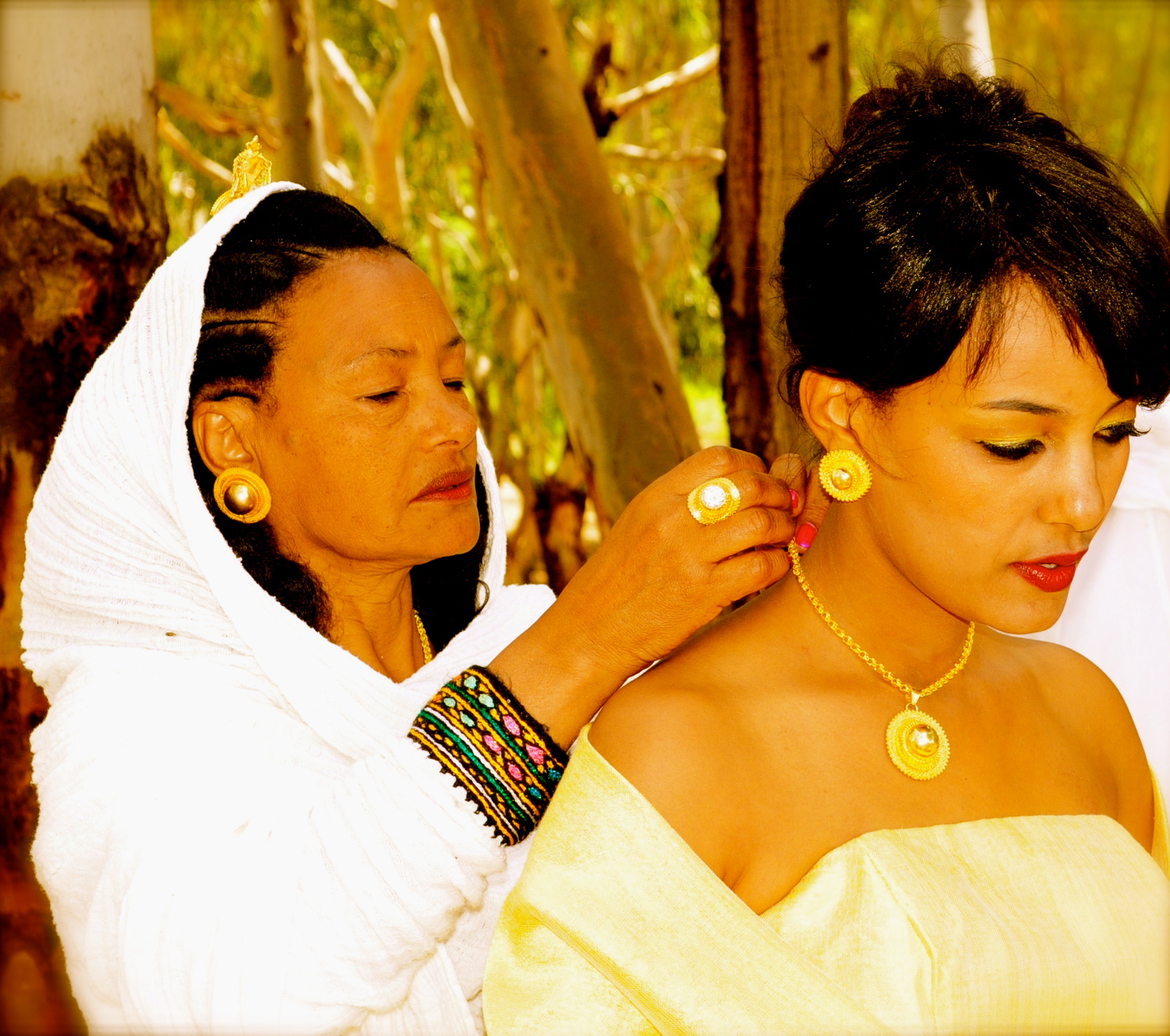 Lately I've been overcome with nostalgia for my days with the most amazing woman in my life, my mother. We had been apart for almost five years when I saw her last fall from August to September when I visited Eritrea. And now, all of a sudden, as months go by, I find myself feeling homesick again. This Mother's Day entry should give me some sort of outlet to express how much I appreciate the story of this incredible woman who built my family's foundation from humble beginnings.
My mother, Abnet Embaye, was born in Dekemhare, a small town located in the southeast of the capital city, Asmara. Her parents were Embaye Woldemichael and Tebletse Gebray. Originally from the capital city, my grandfather worked at the headquarters of the railway station in the payroll and accounting department so the family temporarily moved around the country to small towns when he travelled for work. My mother grew up at a time when Ethiopia forcefully annexed Eritrea and attempted to undermine the intellectual strength of the country by shifting all higher education to its capital in Addis Ababa. The goal was to co-opt the energy and intelligence of the best and the brightest of the country. During this time, Haile Selasie, the emperor of Ethiopia, held campaigns calling all high school students to migrate to Ethiopia. Advertisements on radio and newspapers targeted young students and provided opportunities in Ethiopia. Amharic, the official language in Ethiopia, was forcefully introduced in the curriculum in Eritrean high schools.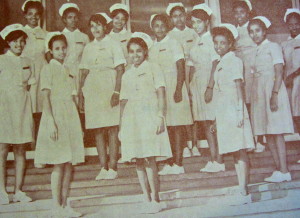 As a teenager, my mother vaguely remembers this phenomenon but surprisingly recalls the time with a wistful smile when she talks about it. One day, she said a neatly dressed nurse named Sister Meqdes Worq-yegzaw came to the Red Sea high school where my mother was studying commerce to recruit girls to join nursing school in Addis Ababa. The sight of this nurse and her dazzling white outfit mesmerized my mother. The nurse came to deliver a message from the emperor; it was a big deal and everyone knew about it. The mission was to recruit girls from Keren and Massawa and bring them to St. Paul's School of Nursing in Ethiopia. This opportunity was open for high school students as young as 14 and my mom was determined to go. As a teenager and a girl in particular, it wasn't easy for my mom to leave home. She met with a lot of resistance from her family because of the distance from home and my grandfather thought because she had a solid ground studying commerce she should stick to it and become a secretary in an office. But this shy and reserved young girl  couldn't stop dreaming about becoming a nurse. She couldn't get the image of the pretty nurse, her uniform, her elegance, and sophistication out of her head. It was what she wanted to become and, after months of persuasion, she joined a group of other teenage girls, one of which was my father's sister, to go to nursing school.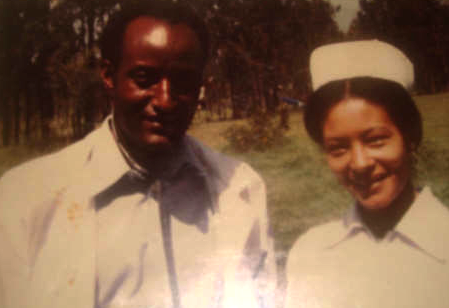 In St. Paul's School of Nursing, she was able to receive her nursing diploma which was the start of many diplomas and certificates she would ultimately acquire as a nurse. As part of one of her fist assignments, she was sent to Jima, Ethiopia, to practice as a staff nurse soon to be promoted to the role of head nurse. At this time, she had already met my father who was studying to become a medical doctor. They met when my father came to pick up his sister, my aunt, who was studying at St. Paul's. Working in rural places as a nurse would take my mother to places where she left marks in the hearts of everyone she met. I still get messages from friends who know her through work or through my father and speak highly of what she has done for them. She then went to continue work in Weldia Hospital as a matron overlooking staff activities, management and so on. In 1979, she moved to Addis Ababa where she specialized in Mothers and Children Healthcare and she began working at Cherqos Health Center for a span of 10 years. Here she was able to branch out and sometimes help in midwife tasks but she mainly focused on the antenatal unit and continued to work in Teklehaimanot Hospital as an MCH district coordinator. Following that, from 1993-1998, she was the head nurse at the Zewditu Hospital in Ethiopia for the Mothers and Children Health Care center. At this point in her career, she had a lot of respect from her colleagues and took the lead on different projects in the district. As she moved up the ranks during her career, she had four kids and never complained a day or took time off to think about herself. Throughout our childhood, she was always there picking us up from school and helping us with homework. I remember when she used to come to school, my friends sometimes would ask me, "Is that your mother?" I would say "Yeah," secretly feeling so proud just because she drove a car. Now that I look back, her role and confidence and modern ways set her apart for the time.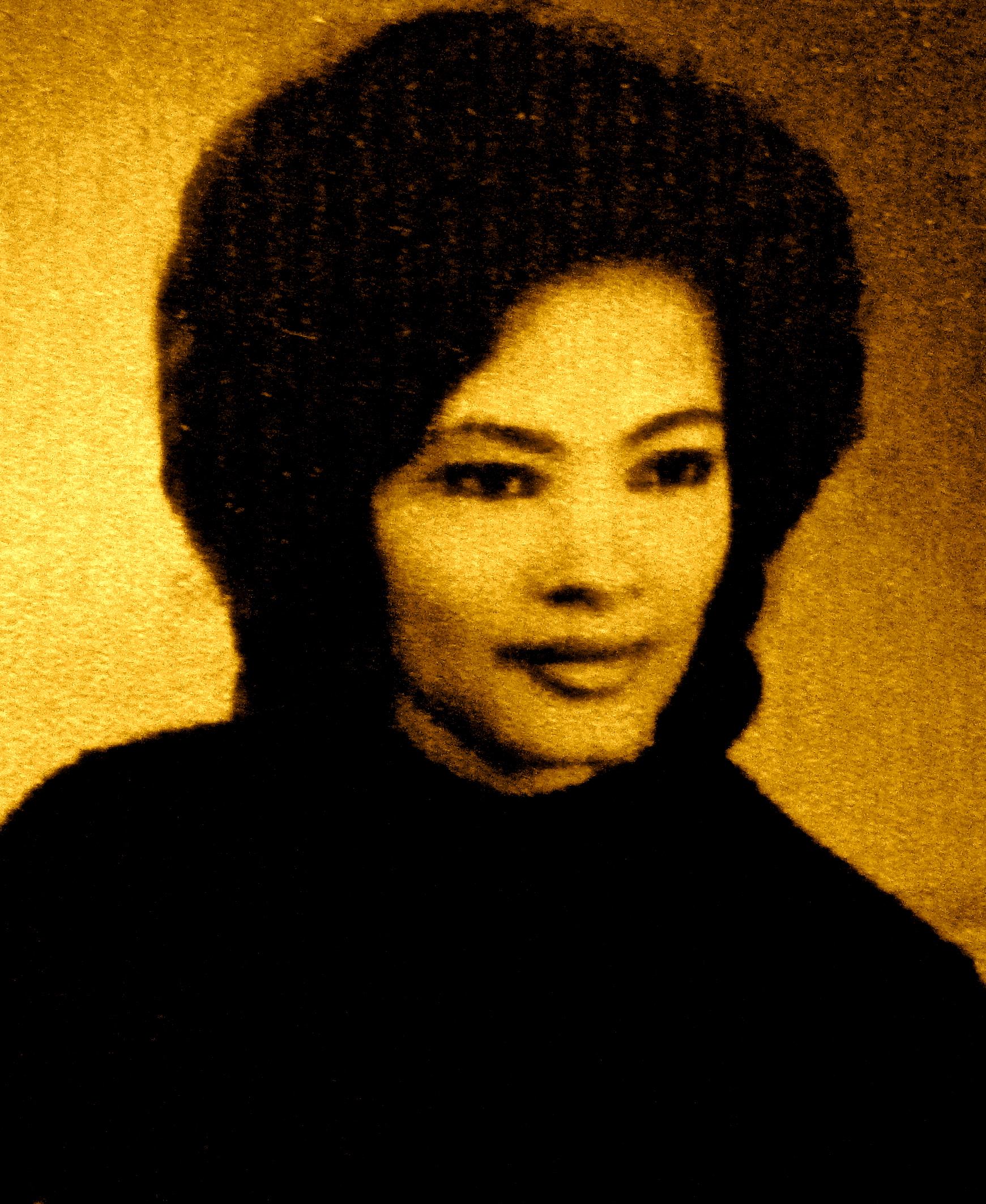 When Eritrea gained its independence in 1991, she took a personal initiative to contribute in the country's development through her work in different clinics going back and forth from Ethiopia to Eritrea. She worked in the small town of Keren and then she would later come to work in Asmara. The women and children she cared for say she was prepared to offer help at any hour. The rap on the door late at night from a neighbor in need was a regular occurrence and my mom wouldn't hesitate to welcome a mother whose child was suffering from fever or dehydration. That is the generosity and character my mother has taught me growing up. Her work never stopped when she left the office. She formed friendships with people who needed her most. Even during weekends, you might walk in for a coffee break with friends and she would check their blood pressure and make sure they were feeling well. In 1998, when war broke out between Ethiopia and Eritrea, the government of Ethiopia started deporting thousands of people of Eritrean origin. I remember when three soldiers came looking for my father at five o'clock in the morning because he, a medical doctor, was considered a national threat. My parents were noticing the change way before deportation and told us that we were planning to leave anyway and that we shouldn't be shocked by this. Two months before the war broke out, my dad was already making connections at the University of Asmara with plans to move for good.
Despite having their bank accounts frozen and losing everything they had earned over decades, my parents weren't ones to mope about or feel sorry for themselves. Instead, shortly after deportation, my dad was named as a professor at the University of Asmara and eventually opened his own medical practice in downtown Asmara. My mother became head nurse in a government clinic.
In 2005, my father passed away due to complications related to a brain infection which was detected when it was too late. Throughout, my mom has kept our family together because of her unwavering strength and exemplary patience. Our family has had difficult times since moving to Eritrea. I will never forget the day she was dragged away by two military police who had come asking for my brother because he went missing from his unit. My mother has been hauled to prison twice for the same reason and kept in behind bars in horrible conditions. My mom doesn't hold any political views and continues her work without a complaint. Always upbeat, she works at Sembel Hospital tirelessly. I hope and aspire to be the woman that she is and dedicate not only today but everyday to her. I also hope to see her smiling face again and hope to introduce her to my family in America one day.
Africa Talks welcomes feedback and suggestions for future content. Email or tweet us your questions. Let's keep the conversation going.