In honor of International Women's Day 2013, I would like to share words of wisdom from CNN's chief international correspondent and anchor of a nightly foreign affairs program on CNN International Christiane Amanpour. Watch this video and quote of the day:

"From all my experience working in the field for over 20 years now I see more and more women in the field as journalists… What I see is that this is making a big change in the way stories are covered. Women do not report only on women… They report on what now is almost exclusively the human factor when it comes to war, crisis, disaster or even opportunities, hope and challenges… Women still have to face very difficult threats, very difficult situations of abuse, very difficult situations of intimidation and out and out being banned from taking part in the field of journalism. It is still a difficult world… Those of you women around the world who are determined, and no matter what profession you choose, who are determined to make it and battle the odds and make sure that you never hear the word NO, that I think is the hope and the optimism and the opportunity that we can benefit from and that we can put back into society…"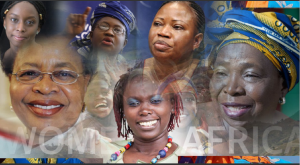 Inspiration for today also comes from a group of African women listed by the Guardian through its Guardian Africa network series. Take a look at top 25 incredible African women nominated by the public to celebrate International Women's Day here and get inspired!
Last but not least, I would like to share videos below. I was honored to sit among a group of highly-accomplished women journalists as part of a program hosted by Global Journalist in honor of International Women's Day at the Missouri School of Journalism in 2011. Even though I am a relative novice compared to the women I was with, I was able to pitch in from my experience and perspective as a female journalist working in Eritrea. I am recommending the video below to showcase the amazing group of women in the industry. Happy International Women's Day to all the women journalists out there who are working hard to uphold the true meaning of the profession and inspiring us all.
Africa Talks welcomes feedback and questions. If you have questions or recommendations for future content, please contact: africatalksblog@gmail.com